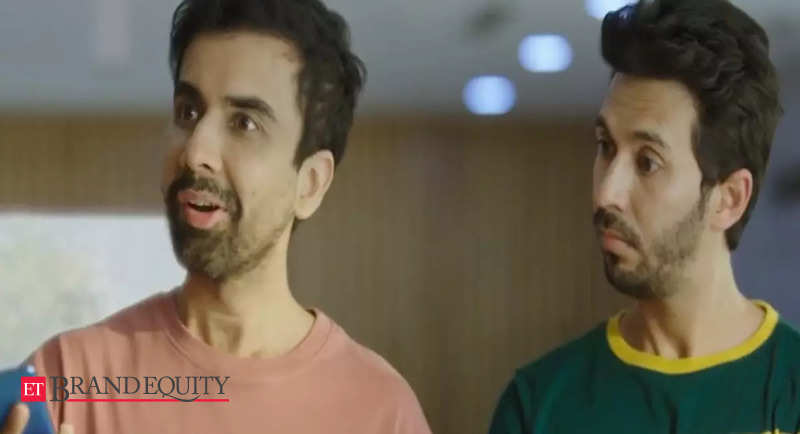 Sharma-Verma Chronicles Highlights Oppo After-Sales Services, Marketing & Advertising News, AND BrandEquity
Smartphone maker OPPO India has launched three digital films capturing the chronicles of 'Sharma-Verma' to highlight its after-sales services. The three digital films connect different aspects of everyday situations while also recalling the importance of convenience and ease in a client's life.
Conceptualized by Havas Creative, the campaign takes viewers on a journey with the duo to the store to learn about OPPO's after-sales services and highlight how easy and reliable the repair / inspection process is. Capturing small elements of quirk, the films highlight aspects of the after-sales service offered by OPPO like speed and efficiency.
Each film focuses on a particular aspect of after-sales service with a different daily setting in each case. While a digital film shows the duo's conversation with their supervisor at work, one features an angry father and another takes place completely in the service center.
Damyant Singh Khanoria, Marketing Director, OPPO India, said: "Customer focus is at the heart of everything we do at OPPO. customers always matter. We would like to thank our partners for their continued support in helping OPPO go the extra mile and raise the bar for after-sales service.
Bobby Pawar, President and Creative Director, Havas Group India, said: "After-sales service is serious business, but if you look at the reasons for visiting the service center, you will find it ranging from stupid to stupid. unhappy And you thank the good lords of OPPO for saving your phone from such an incident. The ads start off on a fun note and slowly turn to a serious note – one of OPPO keeping its customers' word, and that's what we wanted to bring alive – whatever life throws at you, OPPO is here to help. take care of it. "
Watch BE + with Ambi Parameswaran: In conversation with industry leaders like Jasneet Bachal, Pawan Sarda, Siddhesh Joglekar