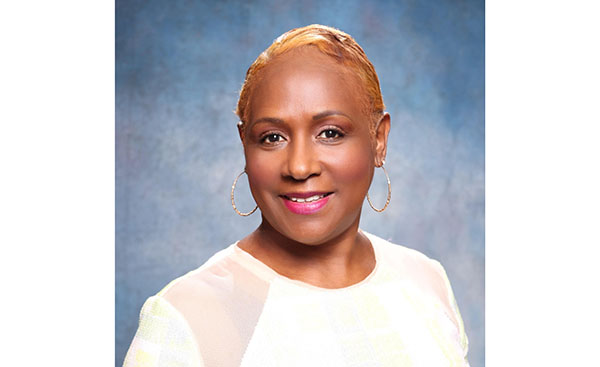 Health director fills vacant Westlake 3 council seat
Health officer Charlotte Price Leonard was selected earlier this month to fill the vacant 3 seat on Westlake City Council.
The council has been in flux since the resignation in November of former city councilor Patric Paul. Since that time, only one council member hasn't changed – JohnPaul O'Connor, who went from vice-mayor to mayor.
Leonard was chosen at the Monday, May 9 meeting on the first ballot, 3 to 1 by the other four board members. She replaces O'Connor, who ran unopposed for mayor and took the job in March, freeing up seat 3.
"And with that, we have a full board again," O'Connor said.
Leonard was selected over three other applicants who submitted resumes and spoke to board members at a workshop on April 19. She said she was surprised to be selected – and even more surprised to be sworn in and immediately taken to the dais.
The married mother of two adult children, Leonard said education and health care will be her priorities on the council.
"As Westlake grows, we're going to have a lot of kids here," she said. "How can we prepare for this and support our schools? »
On health care, the Goldfinch Circle resident said the council has the opportunity to positively influence what it will look like in the future.
Leonard holds a master's degree in health law from Nova Southeastern University. She is a certified coach, teacher, trainer and speaker in the famous John Maxwell Leadership program, and not too long ago she participated in the "Women on the Run" workshop, sponsored by the Women's Foundation of Florida, which aims to educate and empower women and girls, investing in their ideas and encouraging their leadership to positively impact the economic, political, and social status of women and girls across Florida.
O'Connor and Vice Mayor Greg Langowski said Leonard's experience with ProMedica, one of the nation's largest nursing and rehabilitation facility owners, was the deciding factor in their votes. As Regional Director of Corporate Operations, Leonard operates 11 nursing homes with a total of 1,700 employees and annual sales of over $140 million.
"His experience in managing large budgets could help us manage our budget process," Langowski said. "Also, her attitude when she spoke to us during the workshop was very impressive. His sense of calm and being at ease.
O'Connor agreed with Langowski's assessment.
"After carefully reviewing all of the very strong candidates, I felt that Ms. Leonard's current leadership position and proven leadership track record throughout her career would make her an excellent addition to the board and add proven leadership to our city," O' said Connor.
Other candidates for the position were Bianca M. Abrams, certified private investigator, insurance fraud specialist and business owner; Tammy C. Thomas, program manager at Gulfstream Goodwill Industries; and Jacob Wheeler, who works as a sales engineer/business development for W&O Supply of Fort Lauderdale.
"We had a panel of great candidates," O'Connor said. "It was a really tough decision."
Councilwoman Pilar Valle Ron, who voted for Wheeler, said she was impressed with his attendance at council and other meetings. "He seems like a very committed person to the city," she said, adding that she wasn't disappointed with Leonard's selection. "His resume is amazing. I think she's going to do great things for the city.
Before moving to Westlake in May 2021, Leonard had planned to use his business and leadership skills to become an advocate for the Pleasant City neighborhood of West Palm Beach, established in 1905. But after moving to Westlake, Leonard said that she had begun to think of entering. "on the ground floor" of the young community, formed six years ago.
Although Leonard said she would always be willing to lend her voice to the revitalization efforts of Pleasant City, where she grew up, "I decided I wanted to get involved early in the process. [of developing a city]. I want to help make impactful decisions about the future of Westlake.