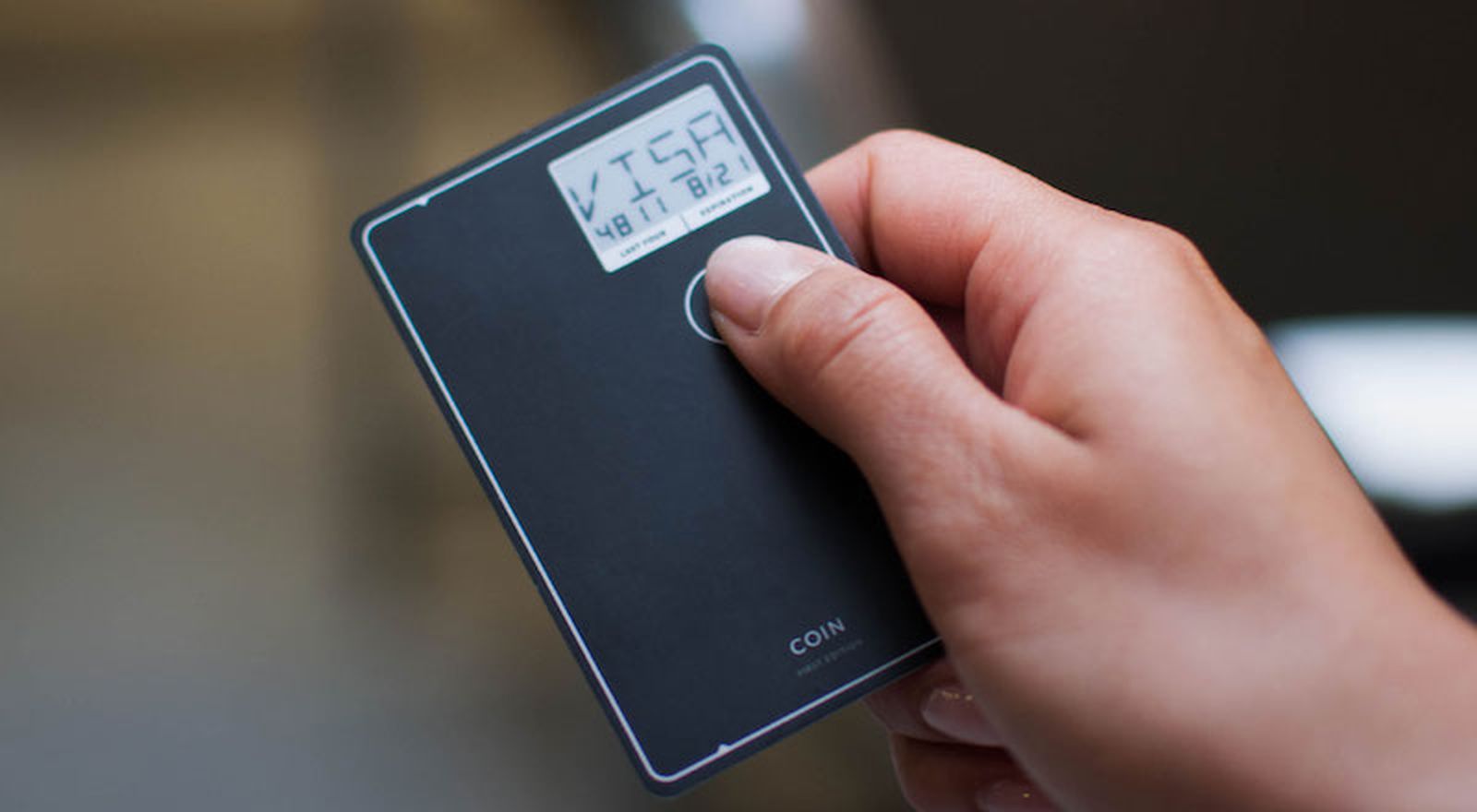 Coin announces the official closure of all services produced on February 28
Smart payments company Coin this week announcement the discontinuation of its various product services, the official shutdown of product support, social media channels and the connected Coin app on iOS and Android devices on February 28, 2017. The news follows the announcement stop of all Coin products last May, when Coin was acquired by Fitbit and the company subsequently stopped selling its line of chip payment cards.
With no new coins available for purchase and the shutdown of its services, users will no longer be able to add new cards to the device without the mobile app being supported. The parts themselves will continue to function until their batteries die off (two years from initial activation), so the company is encouraging users to add any cards they want by February 28.
With the acquisition of Coin by Fitbit, all business operations ceased on June 13, 2016. The company does not manufacture, promote, or sell new devices or products.

As of February 28, 2017, Coin product services will be officially closed. As a result, support via the Coin website or via social media will no longer be available.
The original coin, along with Coin 2.0, was a single, credit card-sized device that stored a collection of credit and debit cards that users could browse with a small button on the front of the coin. Once the desired card was selected, users swiped Coin like any normal payment card, and the debit was charged to the chosen card.
Coin was first announced and started receiving orders in 2013, a year before Apple launched Apple Pay in 2014, but coins didn't start arriving to customers until 2015. Although the Coin's closure has been clear since the acquisition of Fitbit last year, the growing popularity of mobile wallets for smartphones like Apple Pay and Samsung Pay undoubtedly became big competitors to Coin's business in 2015 and 2016.
From Fitbit press release last year, the company described an agreement focused on the specific acquisition of "Coin's portable payment platform", although at the time there were "no plans to integrate Coin's portable payment technology "in its 2016 roadmap. That still leaves future Fitbit devices in 2017 and beyond wide open for an" active NFC payment solution ".
Amid the acquisitions of Pebble and luxury watch maker Vector Watch, Fitbit faced lower-than-expected revenue results for the fourth quarter of 2016, leading to 5-10% workforce reductions. With Apple Watch gaining traction in the smartwatch space, Fitbit appears to be gearing up to launch a more feature-rich wearable device with its own app store, mobile wallet, and more, instead of wearable devices focused on the activity it is currently selling.