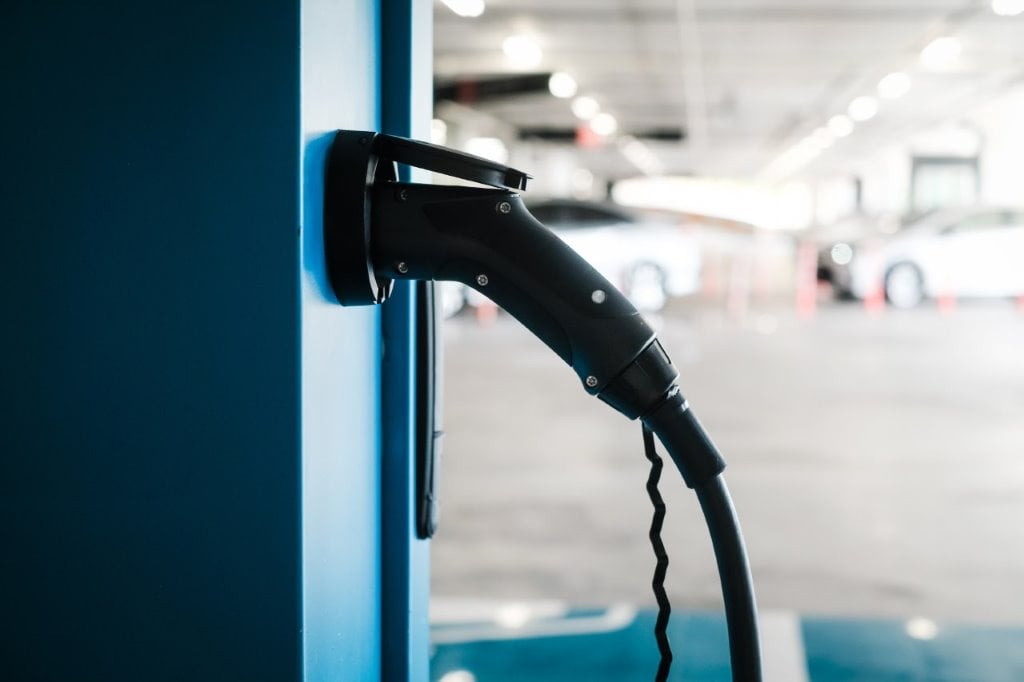 Charging for EV readiness in multi-family properties
By 2030, more than a third of auto sales in the United States could be electric vehicles (EVs). Fueled by growing consumer awareness of environmental issues and rising gas prices, the exponential growth in electric vehicle use means now is the time for multi-family property owners, managers and developers to prepare to electric vehicles. Studies indicate that 85% of EV charging happens at home, so EV charging needs to be accessible to multi-family dwellers. To keep pace with the market and comply with a growing number of state and municipal building codes, multi-family properties must have parking spaces ready for electric vehicles; the question is not when but how. Amid evolving technologies and an explosion of platform options for EV charging stations, preparing to meet EV-readiness requirements is a challenging prospect. Below are some important considerations for multi-family owners, managers, and developers as they begin their EV readiness projects.
During the pre-design phase:
Carry out an energy feasibility study
With so many EV charging technologies emerging on the market, an energy feasibility review is an important step in planning a new development. Such a review may include the following: an assessment of charging technologies and electrical infrastructure; a comparison of electric vehicle software and hardware, network integration, installation requirements, payment schedule and maintenance; seeking incentive and rebate programs at the county, state, federal, and utility levels; and analysis of electricity consumption and EV utility rates for capital planning. It is prudent to coordinate with the selected EV charging provider to provide utility charging capacity analysis for the project. For those looking to go green and save money in the long term, it is worth evaluating renewable energy and energy storage options, as they can usually offset the higher electrical loads associated with charging electric vehicles.
During the pre-construction phase:
Incorporate ADA and Accessibility Compliance
Electric vehicle charging stations have gone from a luxury item to a necessity. Many will argue that meeting today's minimum requirements is a short-sighted view. Beyond the location of charging stations and electrical infrastructure, the design of electric vehicle charging must include ADA compliance and accessibility. While there are no federal laws that regulate accessible electric vehicle charging station spaces, some state and local building codes have incorporated accessibility requirements. This includes providing a specific number of accessible EV spaces with specified size, floor space, and range ranges. An accessibility consultant can review design documents for ADA compliance (as well as compliance with other applicable regulations). During the construction phase, an accessibility consultant can monitor the construction to ensure that the installation is carried out according to specifications and that compliance is achieved.
Hire the right engineer(s)
Since site conditions and requirements vary, digging trenches for plumbing, electrical wiring, and installing the EV station will require different levels of engineering expertise. There are slightly different approaches to retrofitting existing venues versus new builds. When adding or integrating EV charging to an existing site, the process must be carefully sequenced to avoid missing items when performing underground work. Building from scratch presents its own challenges, as capabilities and requirements will all need to be checked to ensure that the building inspector will approve of the systems installed. EV is an emerging technology; there are disconnects between building services and inspectors as this technology is still being adopted. Rural municipalities are still in the early stages of the learning curve.
If a permit is required for a new development, a civil site engineer could take over the assessment, design, authorization and construction of the site. Sometimes a geotechnical design report may be needed for subgrade preparation, site improvements, and other project requirements. The geotechnical engineer will research and coordinate exploration to obtain soil information for analysis and generate a report for use by a civil engineer, structural engineer, or architect for design. The location of underground utilities could be included in this scope. If there is a renovation requirement for a parking lot, it is prudent to hire a structural engineer. Proper fencing will ensure that the owner knows who the supplier of the equipment is and it will also ensure that the warranty remains intact to protect the investment.
Hire the right consultants
Along with the design and construction of the physical structure of the station and its surroundings, there is also the process of selecting and implementing the technology platform that enables the charging station. Will the system rely on a cellular or Wi-Fi connection? Some EV charging systems have issues switching between 4G and 5G networks. Then there are business/administrative issues to consider: can EV charging stations be monetized? How can you capture applicable discounts and incentives? These facets require a wide range of expertise, so finding an experienced consultant who can help you navigate the process is essential.
In the highly competitive world of multi-family housing, charging stations for electric vehicles are an important piece of equipment. Although the process may seem daunting at first, with careful planning and design, EV readiness offers landlords and property developers an opportunity to attract quality tenants and increase CAP rates.