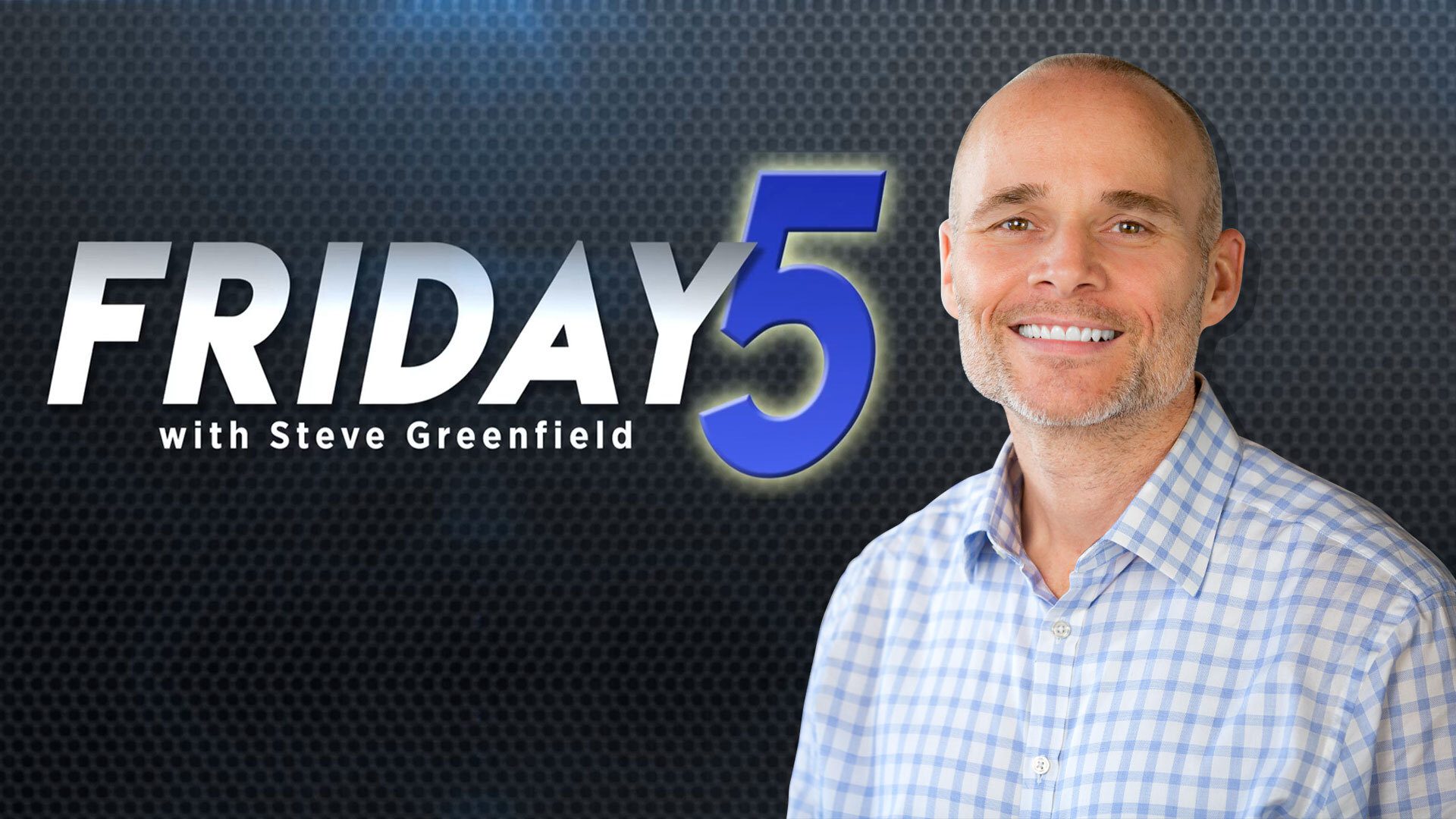 CDK Global completes sale to Brookfield—what does this mean for dealer partners?
Welcome to this episode of The Friday 5 with Steve Greenfield, Founder and CEO of Automotive companiesan automotive technology consulting firm that helps entrepreneurs raise capital and maximize the value of their business.
This week, Greenfield looks at the implications of a private equity player Brookfield Business Partners to acquire Global CDK and take it private.
Last week, CDK Global completed its sale to Brookfield in a roughly $8.7 billion deal. CDK's shares are no longer listed on the stock exchange.
Typically, in these types of deals, the private equity investor tries to minimize the equity control they need to achieve, by leveraging the business with as much debt as possible. So it's less about trying to come up with a plan to double the income and more about putting in as little money as possible and then using the profits over time to pay off the debt incurred to acquire the asset.
What is typical is a five to seven year "holding period" after which the private equity firm either sells to another private equity firm or takes the company public.
Brookfield is no stranger to the automotive retail category. Until recently, it owned Capital Automotive, a provider of real estate financing for car dealerships, until it sold the business for $3.8 billion in February.
After a three and a half year hiatus, Brian MacDonald has returned to CDK Global in his former role as CEO. He replaces Brian Krzanich who replaced him in November 2018. MacDonald led the company from January 2016 to November 2018.
CDK's board of directors, including Krzanich, resigned from the board at the end of the sale.
CDK Global has made several other management changes, including:
COO Joe Tautges remains with the company as a special advisor to the CEO, but the role of COO has been eliminated.
Amy Byrne, director of human resources, left her post last week. Amy Smith, formerly vice president of human resources for the sales and operations organization, has been named the new head of human resources.
Financial director Eric Guerin will leave on Friday July 22. Vlad Dvoskin, vice president of finance, will serve as interim chief financial officer as a permanent successor is found.
The company has announced that there will be additional management changes and likely a refocusing of personnel and assets.
Ron Frey, who was CDK's executive vice president and chief global strategy officer from 2017 to 2019, has also returned to the firm as part of the new investment team and sits on the board, which includes MacDonald and members of the Brookfield team.
So what are the implications for dealers who are CDK customers?
MacDonald says the company is committed to investing in its technology to help dealers sell and service vehicles and does not plan to falter in supporting its customers.
CDK's shares are no longer publicly traded, so CDK's financial information will not be broken down or reported.
Being private should allow CDK to make long-term investments, and not be beholden to the typical quarterly cycle of public companies.
The company announced that it would focus on four key areas:
First, continue to invest in upgrading technology.
Second, to improve the dealer experience by facilitating business relationships with CDK.
Third, streamline the data strategy by leveraging CDK's data assets, including its third-party access program, Fortellis, and its Neuron data management solution – look to CDK to develop a comprehensive strategy that delivers better value to its dealer and OEM customers.
And fourth, evaluate and prioritize past and future investments and acquisitions.
There will be pressure to increase revenues and profits. However, there will be less quarterly pressure than public companies typically feel, and they should have more ability to focus on longer-term strategic initiatives.
There are rumors that some of the more recent acquisitions may be re-marketed and sold.
Additionally, the company will phase out some older products, MacDonald said, including the cloud-based Drive Flex DMS product in favor of modernizing its broader DMS platform.
It is very likely that they will look for ways to increase both the number of resellers and the average spend per reseller per month. Both could be a challenge considering they are already at 9,181 dealerships paying $9,369 per month and are far larger than any other software provider in the AutoTech space.
A key part of this story is Brookfield's faith in the dealership model, as evidenced by its $8.7 billion investment.
The dark horse to watch in the DMS race is Tekion, which raised $250 million last October at a valuation of $3.5 billion. They bring a more cloud-based approach which is refreshing for many OEMs (some of whom have invested in the business) as well as dealers, who have been looking for an alternative to older players for some time.
I will continue to monitor new developments in the DMS space and on CDK Global in particular and will report here on the Friday Five as new developments emerge.
If you have any specific thoughts in this area, please shoot me a note. I would like to discuss it with you.
If you have any specific thoughts on this issue, please drop me a note at Steve@automotiveventures.com. I would like to discuss it with you.
Companies to watch
Each week, we highlight interesting automotive technology companies to watch. If you read my Intel Monthly Industry Report, I feature a few companies each month, and we take the opportunity here on Friday the fifth to share some of these companies each week with you.
Today we have two companies to watch: LoopMeIn and Preteckt.
LoopMeIn claims to be the industry's only complete pre-owned lifecycle management software.
They have over 75 years of combined industry knowledge in nearly every aspect of dealership life, which led the company to create an app to make everyone's life in the dealership easier, more efficient and more reliable.
The company focuses on reconditioning management, supplier management, integrated communication tools, vehicle inspections and centralized billing, connecting it all in one application.
The reason I love LoopMeIn is that most of the innovation over the past 20 years has been on the variable side of dealership operations. It's great to see innovative new companies focusing on one of the dealership's biggest profit centers, fixed operations.
You can check out LoopMeIn at www.LoopMeIn.app.
Preteckt is a maintenance-focused AI and IoT company to increase vehicle uptime, improve safety, reduce costs, support maintenance personnel, and enable the future of work. It helps technicians identify and get to root causes 40% faster.
Preteckt develops next-generation sustainable fuel vehicle technology and helps service providers transition from legacy technologies to green technologies.
Maintenance, maintainers and digital workflow are their initial area of ​​focus.
The reason I like Preteckt is that with all the data currently being captured from connected cars, it's exciting to see an emerging wave of companies focusing on harnessing all of this data into intelligence to predict when key components could fail and predict service opportunities.
You can view Preteckt at www.Preteckt.com.
——————-
So that's your weekly Friday the 5th, a quick recap of the big deals in automotive technology over the past week.
If you are a young automotive tech entrepreneur looking to raise money, or an entrepreneur trying to decide if and when to raise money or sell your business, I would love to talk with you.
Thanks for tuning in to CBT News for this week's Friday Five, and see you next week!
---
Did you like this episode of Friday the 5th? Please share your thoughts, comments or questions regarding this topic by submitting a letter to the editor here, or contact us at newsroom@cbtnews.com.